Your Dependable Electricians in Farmingdale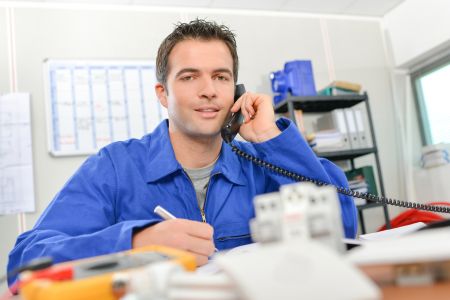 If you're in the market for any kind of electrical work for your home in the Farmingdale area, you need to call the pros at Crossland Management & Electric. We offer repairs, inspections, and all other electrical services to ensure your home enjoys the safest and most dependable electrical setup possible.
Are you a business owner who's in need of electrical services? If so, you can still depend on our Farmingdale area electricians. With our commercial electrical services, we'll help your business to run its very best. Call us today for all your residential or commercial electrical needs.
Quality Electrical Repairs for Your Farmingdale Home
You can't help but use your electrical setup to some degree at all times of the day and night. Unfortunately, over time, that setup could suffer from some pretty nasty wear and tear. This wear and tear can develop into some serious problems over time – problems that require repair work to be resolved.
If you've found yourself in need of an electrical repair, you need to call our Farmingdale team today. We offer quality electrical repair services that will get your home's electrical setup working its best once more in no time, guaranteed.
Call Us for Your Commercial Electrical Needs
In order for your business to function its best, you need to keep its electrical setup working its best. This means you need to get quality work for all your electrical needs. To get that quality of work, be sure to call our Farmingdale area pros. We can keep your business running its best thanks to our commercial electrical services:
Inspections
Upgrades
Repairs
And more!
The Importance Of Electrical Safety Inspections
Hiring an electrician to check out your electrical wiring in Long Island may seem like a hassle at first, but scheduling electrical safety inspections is extremely important to the well-being of your home and family. […]
Call An Electrician For These 5 Electrical Problems
Complications with the electrical system in your Long Island home shouldn't be taken lightly. In fact, the safest course of action is to hire an electrician for residential electrical services if you suspect any electrical failure, such […]