Are You Looking For an Electrician in Bronx, NY?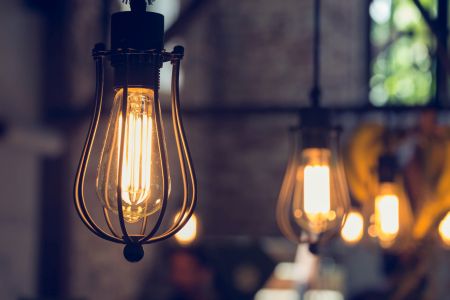 Are you looking for an electrician to provide you with electrical services in the Bronx area? Come to Crossland Management & Electric for superior service and workmanship by our highly-skilled professionals.
All of our efforts are focused on meeting your electrical service needs in the Bronx. To that end, we work hard and train hard to keep on top of the lasted safety code standards and new technologies so we can deliver quality work that is done right.
Our Bronx electricians are fully qualified, equipped, and trained to offer full residential and commercial electrical services. We also provide expert industrial electrical services in the Bronx area for all types of industrial businesses.
Licensed & Insured
Top Quality Customer Care
More Than 30 Years Experience
Count On Us For All Your Electrical Services
Residential Electrical & Repairs
We offer complete residential services and are here to take care of all the electrical systems in your home.
You can count on our electricians for all your Bronx electrical services including home electrical repairs, safety inspections, and lighting. We can solve any problem you are having or help you with upgrades and remodeling which involves electrical work.
We regularly install, maintain, and repair wiring generators, ceiling fans, and wiring for appliances. You can also come to our Bronx electricians when you need landscape lighting, surge protection systems, panel upgrades, pool lighting, outlet repairs, electrical inspections or anything else.
Electrical Repairs
Electrical Remodeling
Wiring & Service Panels
Appliance Electrical Installation
Lighting Repair & Install
Generators, Surge Protection
Commercial Electrical Services
If you own a business in the Bronx area, our commercial electrical contractors are here to assist you with your service needs. We are fully equipped for installing new circuits, service panels, wiring for equipment, and more.
Our commercial electrical contractors are highly skilled in electrical troubleshooting and repairs.
We work for all types of commercial clients and handle all types of projects. We often provide restaurant maintenance and apartment maintenance electrical services.
If you own or manage a multi-family property or any other local business, we want to be your go-to electrical contractor for the following services and more.
Energy-saving lighting
Intercom wiring
Security lighting
Electrical remodeling
Restaurant maintenance
Apartment maintenance
Panel Upgrades
Emergency repairs
Industrial Electrical Services
When you hire Crossland Management & Electrical for industrial electrical services, you can rest assured that you'll receive top-quality workmanship that's always up to code. We handle all size projects, so you can count on us to assist you whether it's just an outlet repair or a complex electrical installation.
Our industrial electricians have trained hard and worked hard to gain the skill and knowledge necessary to provide reliable service to our customers. We are dedicated to providing you with the professional service you need and expect.
This includes treating all our customers fairly with competitive rates and honest, ethical service. If you've been looking for an industrial electrician you can depend on, we would love to earn your trust today.
3 Electrical Repairs For Your Long Island Home You Don't Want To Put Off
It's easy to put things off when our lives are so busy but home safety is an important concern for everyone. Whether you have an older Long Island home or newer, there are certain electrical repairs that just can't wait even though they may seem […]
How Your Commercial Electrical Contractor Can Help Your Queens Restaurant Business
Owning a restaurant in Queens means everything falls on you including hiring a commercial electrical contractor to care for the electrical system of your building. Let's face it, you've little time to think much less breathe when running a […]