Important Reasons Why You Need to Get a Panel Upgrade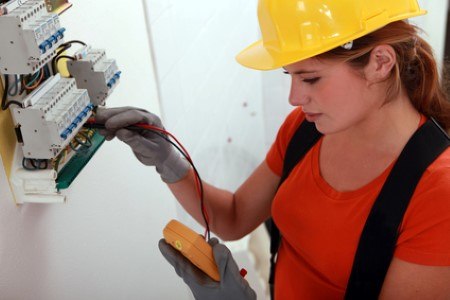 Your electric panel is the heart of your home's electrical setup, so you need to ensure you always have a panel that can meet your needs. Over time, however, your panel may fail to meet those needs as your needs increase while it, of course, remains unable to increase along with them.
If you find that your home in New York City has greater electrical needs than your panel can meet, you need to invest in a panel upgrade. An electrical panel upgrade can more than pay for itself over time thanks to the many great benefits that it will provide. Just a few of these benefits include the following:
Improved Electrical Performance in Your Home
Your home is the place where you're bound to spend the majority of your time, so it should be a comfortable and enjoyable place for you to spend all of that time. Since your electrical setup is something you'll use pretty much at all times in your home, you need to take steps to make sure it always works reliably.
To get the most reliable performance out of your electrical setup, you might need to get a panel upgrade over time. With an upgraded panel, your electrical setup will work dependably since you will experience a significant decrease in issues such as faulty outlets and the like.
Better Safety for You and Your Loved Ones
Your home should be comfortable, of course, but more than that, it should be safe, especially considering you're likely to spend a great majority of your time in your home. Perhaps more than anything else, that's why you need to make sure your panel can sufficiently handle your electric demands.
After all, if you overload your panel, you could experience a variety of problems such as an electric fire or worse. To ensure that your loved ones remain safe in your home, you need to have a panel that can efficiently handle all of your electrical needs. To get such a panel, you may need to invest in an upgrade over time.
Reduced Energy Costs
Life can be expensive, and your expenses will only increase once you throw home ownership into the mix. While you can't stop monthly expenses from coming at you and hitting you right in the bank account, you can take steps to reduce some of those expenses to a degree.
When it comes to your electric bills, a great way to reduce them is to have an efficient electrical panel. If your current panel isn't able to provide the most efficient work, you need to get an upgrade. With an upgraded panel, you'll enjoy a reduction in your monthly electric bills right from the start.
Call Our NYC Electricians for Your Panel Upgrade Today
You can enjoy any of these great benefits today by calling the pros at Crossland Management & Electric. Our electricians in the New York metropolitan area offer quality work at a great price that will outfit your home with a dependable new panel in no time, ensuring that you'll be able to enjoy all of these benefits to the fullest.