Crossland Management & Electric, Inc: An Experienced Carle Place Electrical Contractor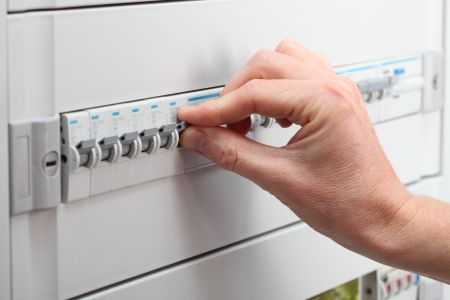 Make an appointment with a reputable electrical contractor like Crossland Management & Electric if you're searching for an experienced electrician that offers services such as electrical panel upgrades and surge protection in the Carle Place area.
As a Carle Place homeowner, you deserve an electrical contractor that hires only the best electrical technicians in the business, and our skilled team provides the exceptional service and expert knowledge that you expect from an electrical service company. Whether you require small electrical repairs or complex replacements or rewiring, Crossland Management & Electric should be the electrical contractor you turn to for help.
Schedule Your Electrical Panel Upgrade Today
The breaker panel in your Carle Place home is the central point of your electrical system, and it transfers electricity from your service provider to your home. Your electrician might also call your breaker panel a "main breaker box" or a "fuse box," and it's probably located in your garage or utility room. Homeowners with houses that are over 20 years old or panels that feel warm, trip often, or emanate burning smells should schedule an electrical panel upgrade with their electrical contractor as soon as possible.
Consider a Surge Protection Installation for Your Carle Place Home
Typically, the appropriate voltage level for homes in the United States is 120 volts. If a house's electrical system experiences a power surge, the voltage is no longer safe, but the homeowner can protect the home by having their electrical contractor install surge protection. Surges can cause damage to electrical appliances and devices, decreasing their performance and longevity. You can choose from surge protectors such as metal oxide varistors and gas discharge arrestors, and you should look for labels on the surge protectors that indicate short response times.
If you're concerned about the lack of surge protection for your Carle Place home, consult with a skilled electrician from Crossland Management & Electric to determine which surge protector addresses your electrical system's requirements.
The Importance Of Electrical Safety Inspections
Hiring an electrician to check out your electrical wiring in Long Island may seem like a hassle at first, but scheduling electrical safety inspections is extremely important to the well-being of your home and family. […]
Call An Electrician For These 5 Electrical Problems
Complications with the electrical system in your Long Island home shouldn't be taken lightly. In fact, the safest course of action is to hire an electrician for residential electrical services if you suspect any electrical failure, such […]