Long Island City's Leader in Electrical Services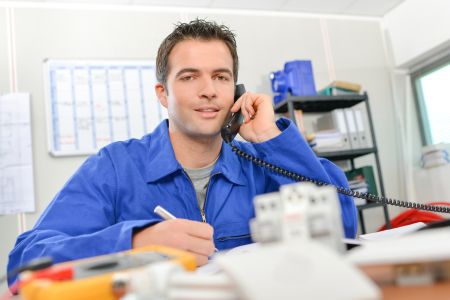 Founded in 2011, Crossland Management & Electric has proven experience and a great reputation in Long Island City and the surrounding areas. When you work with our electrical service company, you'll receive exceptional service and superb workmanship from a licensed electrician.
Our electrical service company offers a variety of customizable and detail-oriented services, including residential electrical inspections, lighting installations, electrical wiring, surge protection, and outlet repairs as well as commercial energy-saving lighting installations and intercom wiring.
Surge Protection Experts in Long Island City, NY
If you're curious about surge protection options for your Long Island City home or business, reach out to Crossland Management & Electric to speak to an experienced electrician about surge protectors such as metal oxide varistors and gas discharge arrestors. Surge protection keeps power surges from affecting your electrical appliances and devices negatively and decreasing their performance and longevity.
When selecting surge protectors for your residential or commercial property, look for labels that claim a surge protector has a short response time, high energy absorption, low clamping voltage, and an indicator light.
Lighting Installations for Long Island City Homeowners
Regardless of the type of lighting that you want to install in your home, the qualified team at our electrical service company can tackle this project with skill and precision. If you're considering a lighting installation for your Long Island City home, ask a trusted electrician from Crossland Management & Electric about types of lighting such as task lighting, recessed lighting, accent lighting, pendant lights, chandeliers, decorative lighting, and ambient lighting.
Although you might want to try installing light fixtures in your Long Island City home on your own, having a skilled professional on your side is advised. Because there is risk associated with altering electrical systems, homeowners are encouraged to seek assistance from electricians if they don't have experience with electrical systems.
Important Reasons Why You Need to Get a Panel Upgrade
Your electric panel is the heart of your home's electrical setup, so you need to ensure you always have a panel that can meet your needs. Over time, however, your panel may fail to meet those needs as your needs increase while it, of course, remains unable to increase along with them. […]
The Importance Of Electrical Safety Inspections
Hiring an electrician to check out your electrical wiring may seem like a hassle at first, but scheduling electrical safety inspections is extremely important to the well-being of your home and family. […]