Crossland Management & Electric: Your Trusted Nassau County Electrician!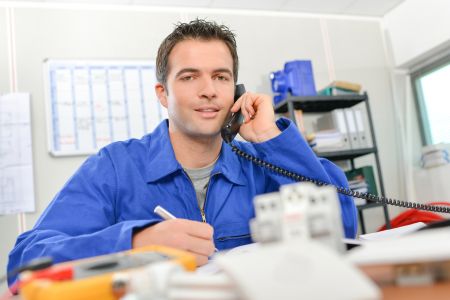 Home and business owners in Nassau County have trusted our electricians for top-quality service since 2011. Our licensed and experienced electricians and commercial electrical contractors have been in the industry many more years, handling simple to complex jobs.
Contact our Nassau County electricians if you're looking for top-quality work and service for your home, commercial building, or industrial facility at a competitive price. There's not a problem we can't troubleshoot and handle or an electrical installation we can't help you with!
Free Estimates & Consultations
Competitive Pricing
Complete Electrical Services
Residential, Commercial, Industrial
Residential Electrical Repairs
Whether it's time to set up an electrical inspection to be sure your home's power system is operating safely or you're having a problem which needs troubleshooting, you can depend on our electrical repair services in Nassau County.
It's easy to get started with our electricians. Just contact us to set up a free estimate and consultation. Our professional will meet you at the designated time to offer you a consultation.
Electrical Safety Inspections
Wiring Services
Lighting Repair & Installation
Outlet Repairs & Installs
Ceiling Fan Installations
Whole-Home Surge Protection
Whole-Home Generators
and more
Commercial Electrical
Our commercial electrical contractors offer expert services to local businesses in Nassau County. If you're looking for a professional who will complete the work quickly and accurately, call us for a competitive quote.
Our residential and commercial electrical services include electrical repairs, maintenance, upgrades, and installations for all types of businesses!
Restaurants
Retail Stores
Retail Facilities
Industrial Facilities
The Importance Of Electrical Safety Inspections
Hiring an electrician to check out your electrical wiring in Long Island may seem like a hassle at first, but scheduling electrical safety inspections is extremely important to the well-being of your home and family. […]
Call An Electrician For These 5 Electrical Problems
Complications with the electrical system in your Long Island home shouldn't be taken lightly. In fact, the safest course of action is to hire an electrician for residential electrical services if you suspect any electrical failure, such […]