The Commercial Electrical Contractor Serving All of Long Island & NYC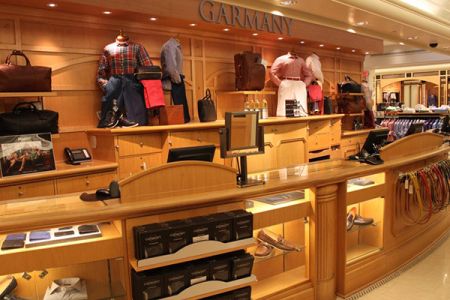 Crossland Management & Electric is your go-to commercial electrical contractor for service throughout the 5 boroughs of Long Island and New York City.
Our Long Island electricians provide complete commercial service to multi-family property owners and managers, commercial building managers, property investors, commercial remodelers, public works departments, school facilities, and others.
Our commercial electrical contractors are licensed, insured, trained and skilled to meet all your electrical repair, installation, maintenance, and electrical remodeling needs.
If you are looking for a commercial electrical contractor you can trust for superior-quality work and complete service at competitive prices, contact us today to schedule a free estimate.
ELECTRICAL REMODELING
Most commercial remodeling projects involve hiring a commercial electrical contractor to handle the electrical work. We regularly offer electrical contract services to commercial remodelers, building owners, property managers, and investors.
All of our electrical remodeling work is done according to code. Our skilled electrical contractors do everything to finish our electrical remodeling work on time, safely, and according to the budget.
Whether you are planning a build-to-suit remodel for a commercial space or completely renovating a historical building in New York City, our commercial electricians have the skill and dedication to handle the electrical remodeling work for you.
From the simple to the lavish, we've experienced it all and can help you every step of the way. No job is too small or too big for our knowledgeable crews.
ENERGY SAVING LIGHTING
Every commercial property owner wants to save on the energy bill. Replacing old light fixtures with energy-saving lighting is a good strategy to increase the energy-efficiency of your commercial building.
Many property owners and managers choose to invest more upfront with an LED retrofit. This is a full-scale replacement of the outdated light fixtures with LED fixtures. This saves much more energy than just screwing an LED bulb into an old light socket or installing an LED adapter. Also, energy-saving lighting in LED's last longer, around 12 to 15 years while incandescent commercial lights last only from 3-5.
The decision to make a complete retrofit or install adapters can be a hard choice. We can help provide the information you need to determine which commercial lighting strategy will work best to achieve your energy-saving goals while meeting your budget needs.
Whether it takes a complete retrofit or you just want to install a few energy saving lights, our commercial electrical contractors are here to help.
SECURITY LIGHTING
Good security lighting is an essential safety system for every commercial building. Employees, customers, and all occupants need good light to see by in various locations on the commercial property.
Indoor security lighting and emergency lighting directs occupants to the exits during a fire. Parking lot lighting, down lighting, and pole lighting increases property security and minimizes accidents. Whether it's indoors or out, security lighting is necessary.
Our electrical contractors are experienced and equipped with all the right tools to provide complete service to your commercial property when you need security lighting repairs, installations, replacements, and upgrades.
We also help many business owners and building managers with energy-efficient security lighting replacements. Do you want to replace the old energy-hogging security lights with high-efficiency LED security lights? We can help you come up with a plan and the right products that work for you and then get the job done.
INTERCOM WIRING
We've done a lot of commercial intercom wiring work over the years and enjoy keeping up with the new technologies.
Intercom systems are very common in NYC and Long Island municipal buildings, hospitals, schools, and other commercial buildings. Intercoms are also commonly used as an integrated part of a building's security video surveillance system as well as for mass notification systems.
If you need intercom wiring repairs or installation of CAT5 wired intercom wiring or any other type, call our commercial electricians for a quote. Our technicians possess the skill and knowledge to assist you with designing and installing a system that is specifically suited for your unique commercial facility and business needs.
RESTAURANT MAINTENANCE
One of the most important systems to keep maintained in your restaurant is the electrical system. The wiring, the service panel, the connections, and all other components are what power your business and bring you revenue. Restaurant electrical maintenance keeps the building safe and protects your equipment from electrical damage.
If you've been looking for a commercial electrical contractor who will partner with you to maintain your restaurant's electrical system, call us. You'll get nothing but honest, ethical advice and top-quality service from Crossland Management & Electric.
Our electrical contractors have the skill to handle all your restaurant maintenance needs from preventative maintenance and installing electrical conduit to installing circuits for heavy appliances, replacing lighting, and upgrading your service panel for code compliance.
We work with you to develop a flexible electrical maintenance plan to suit our budget and unique business needs.
All of our restaurant maintenance work is done according to code standards. We offer competitive rates for quality electrical service that is done right the first time. Call to take advantage of your free quote today.
APARTMENT MAINTENANCE
Apartments are tough to own and harder to manage. You'll need the help of many different specialists including a qualified and competent commercial electrical contractor to keep the building and community safely powered.
When you find a good electrical contractor you can trust for the apartment electrical maintenance, you don't deal with mistakes, dishonest treatment, or building code fines. With the right electrician, the work is done fast and right the first time.
Let our experienced commercial electrical contractors show you what getting quality service is like for your multi-family property.
Whether you are an investor/owner of townhouses in Manhattan, manage a NYC apartment complex, or maintain luxury condos in the Bronx, our electricians are here to assist you with the electrical maintenance. Call to schedule a free estimate and to discuss your property needs with our local commercial electrical contractors today.
3 Electrical Repairs For Your Long Island Home You Don't Want To Put Off
It's easy to put things off when our lives are so busy but home safety is an important concern for everyone. Whether you have an older Long Island home or newer, there are certain electrical repairs that just can't wait even though they may seem […]
How Your Commercial Electrical Contractor Can Help Your Queens Restaurant Business
Owning a restaurant in Queens means everything falls on you including hiring a commercial electrical contractor to care for the electrical system of your building. Let's face it, you've little time to think much less breathe when running a […]