The Top Electrician in Queens, NY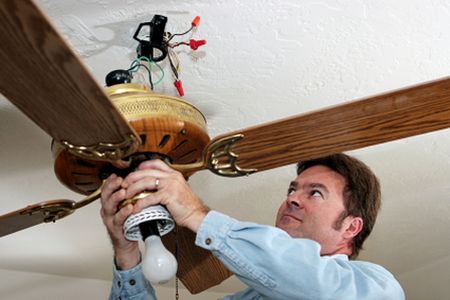 Are you looking for an electrician in Queens who is dedicated to your complete satisfaction? Whether you need a residential, commercial, or industrial electrician in Queens, call Crossland Management & Electric. You'll get the quality service you are looking for.
Our electricians are skilled in all types of electrical work and we are local to the area. We've been around as a company since 2011 but got started years earlier in the industry. We've worked hard to earn a good reputation as a reliable service provider and are proud of the trust we've earned with our clients.
Our electricians invite you to receive a free competitive estimate for the electrical work you need for your Queens home or business today. Whether you need us to troubleshoot a problem or help you with anything else, you'll enjoy superior service in every way.
Dedicated & Skilled Electricians
Competitive Rates
Free Estimates
Top-Quality Service
Residential Electrical & Repairs
The longer an electrician spends time working in the industry gaining experience, the more services they can offer you. If you want a Queens electrician who can handle everything for your home without the need to call someone else, call Crossland Management & Electric.
We have the years of experience behind us to be able to provide you with a complete range of electrical services. You can trust our residential electricians for all types of electrical repairs, wiring, generators, panel upgrades, electrical safety inspections, and anything else you need for your Queens home.
Indoor & Landscape Lighting
Panel Upgrades & Safety Inspections
Surge Protection & Generators
Wiring & Electrical Repairs
and more
Commercial Electrical & Repairs
An electrical problem can shut your business down for hours on end. You'll need a relationship with a local Queens electrician so you know who to call when you need emergency electrical repairs. Crossland management & Electric wants to be your go-to commercial electrician.
We are available 24/7 for electrical repairs and offer your business a full line of services to keep things running smoothly and reliably. We can also assist you with energy-efficient lighting upgrades, display lighting installation, landscape lighting, security lights, electrical remodeling, and all your other service needs.
Full-Service Commercial Electrical
Electrical Remodeling & Renovations
Appliance Wiring
Backup Generators
Surge Suppressor Systems
Security Lighting
and more
Industrial Electrical & Repairs
We are available for emergency repairs, so if you need an industrial electrician now, just give us a call. We offer complete service including electrical repairs, installations, upgrades, and flexible maintenance service to industrial facility owners and managers in Queens.
You need an industrial electrical contractor you can trust to be efficient, accurate, and courteous. Our professionals are able to listen to your concerns and then provide you with the most suitable solution for your service needs.
Contact us today if you have questions about our industrial electrical services in Queens or are ready to schedule a time for a free estimate. We'll meet you at your industrial facility and provide you with a competitive estimate.
3 Electrical Repairs For Your Long Island Home You Don't Want To Put Off
It's easy to put things off when our lives are so busy but home safety is an important concern for everyone. Whether you have an older Long Island home or newer, there are certain electrical repairs that just can't wait even though they may seem […]
How Your Commercial Electrical Contractor Can Help Your Queens Restaurant Business
Owning a restaurant in Queens means everything falls on you including hiring a commercial electrical contractor to care for the electrical system of your building. Let's face it, you've little time to think much less breathe when running a […]