Professional Jackson Heights Electricians You Can Always Count On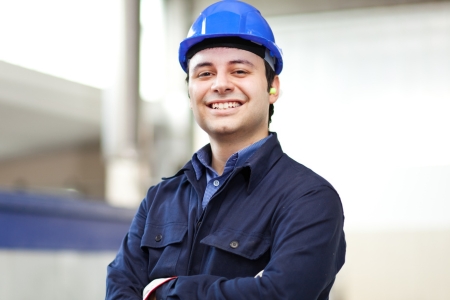 If it hasn't already, there is likely going to come a time during your tenure as a homeowner when you are going to experience electrical issues around your house, and when that time comes, you want to be sure you have the name of a professional Jackson Heights electrician you can count on for fast and dependable service to help you keep your home safe and functioning properly. Here at Crossland Management & Electric, our team of skilled and experienced professionals can help you do just that. We offer a wide range of high quality electrical services designed to help you keep your Jackson Heights home or business functioning safely, effectively, and efficiently at all times. If you are in need of quality electrical services for your Jackson Heights home or business, pick up the phone and give our team of professionals a call today. You'll be glad you did.
Here at Crossland Management & Electric, each and every one of our professional Jackson Heights electricians are fully licensed, trained, and experienced in the field, and we know what it takes to deliver the kind of quality services results you need to resolve any and all issues your system might be suffering from.
Our dedication to delivering quality service and results in every service we are called on to perform is a large part of why we are known throughout the Jackson Heights area as the premier name in quality electrical services. If you have any questions about our full line of high quality electrical services, or if you would like to schedule an appointment for your service, give us a call today. Our team of experts are always standing by and would be more than happy to assist you in any way we can.
Electrical Repairs In Jackson Heights
When it comes to electrical repairs for your Jackson Heights house, there is more to the process than just making sure that the power comes on when you flip the switch. While function is definitely something we pay attention to in our service, we also take into account whether the various systems of your system are operating safely, as well as efficiently. Your electrical system is incredibly complex, and the issue you might be aware of could very well be just a smaller symptom of a much larger problem. No matter what issues you might be experiencing, our team of Jackson Heights electricians will get to the bottom of it quickly and give the quality repairs that you can depend on for a long time to come.
Important Reasons Why You Need to Get a Panel Upgrade
Your electric panel is the heart of your home's electrical setup, so you need to ensure you always have a panel that can meet your needs. Over time, however, your panel may fail to meet those needs as your needs increase while it, of course, remains unable to increase along with them. […]
The Importance Of Electrical Safety Inspections
Hiring an electrician to check out your electrical wiring may seem like a hassle at first, but scheduling electrical safety inspections is extremely important to the well-being of your home and family. […]