Are You Looking for the Best Electrical Contractor in Brookville?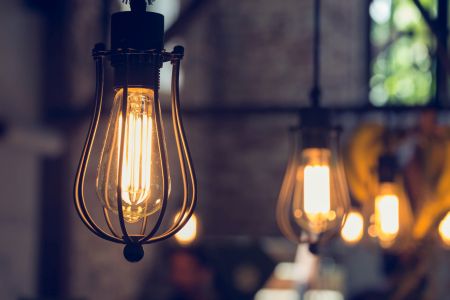 If you're frustrated by complications with the electrical system in your Brookville home or business, contact Crossland Management & Electric to schedule the appropriate electrical services. Your electrician from our electrical service company will display high-quality workmanship, speed, consistency, and professionalism.
Crossland Management & Electric is an electrical contractor that is dedicated to exceptional service and customer satisfaction, and our electrical service company has been serving the Brookville area since 2011. We offer a wide range of electrical services to a variety of clients, including homeowners, municipalities, retail stores, industrial businesses, and restaurants.
Scheduling Outlet Repairs for Your Brookville Home
Give the skilled team at Crossland Management & Electric a call if you require an electrician to perform outlet repairs in your Brookville home. Common outlet complications include burned outlets, tripped circuit breakers, switched plugs, backstabbed wiring, and blocked cord plugs. The key to outlet complications is to address them quickly because they can go from inconvenient to dangerous rapidly. Contact your local electrician immediately if you notice blackening around plugs or burning smells because if these signs are ignored, electrical fires can occur.
Contact Our Security Lighting Experts
When you have adequate security lighting, you'll have sufficient illumination and visibility on your Brookville property, deterring burglars and trespassers from entering your property. Many homeowners and business owners hire a trusted electrical contractor to install exterior lighting fixtures strategically around their properties to increase security and safety.
You'll be able to choose from a variety of security lighting options, including solar lights, motion-activated flood lights, soffit lights, and timed security lighting. Solar lights provide cost savings and flexibility, and motion-activated flood lights are popular among people who desire ultimate security without high energy costs. Soffit lights can be placed underneath roofs, ceilings, arches, eaves, and beams, and timed security lighting offers energy efficiency and time control.
The Importance Of Electrical Safety Inspections
Hiring an electrician to check out your electrical wiring in Long Island may seem like a hassle at first, but scheduling electrical safety inspections is extremely important to the well-being of your home and family. […]
Call An Electrician For These 5 Electrical Problems
Complications with the electrical system in your Long Island home shouldn't be taken lightly. In fact, the safest course of action is to hire an electrician for residential electrical services if you suspect any electrical failure, such […]