Is Your NYC and Long Island Home In Need of An Electrical Inspection?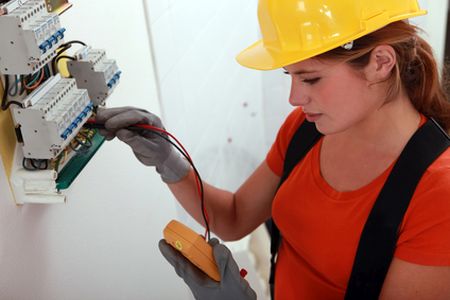 One of the most important services you can get for your NYC and Long Island home is an electrical inspection. The electrical safety inspection is the best way to prevent a dangerous and unsafe electrical system in your home.
Crossland Management & Electric is your Long Island electrician with many years of experience. When you hire us to perform an electrical inspection, you will be given a detailed and accurate written report that covers every component of the system.
If the electrical inspection uncovers any part of your electrical system that is not up to code or safe to use, you will know what type of electrical repairs need to be done to update the service panel, wiring, or any other part of the electrical system. You will also find out about any outdated aluminum wiring or any repairs that weren't done right in the past.
If your NYC and Long Island home is in need of an electrical inspection, give us a call to schedule a time for service.
Detailed Electrical Safety Inspections
Affordable Preventative Service
Experienced, Trained & Certified
When To Get Electrical Inspections For Safety
Faulty wiring is the number one cause of house fires, so we recommend that you schedule an electrical inspection at least every five years whether you own or rent out your home.
It is also wise to get an electrical safety inspection if you are buying or selling a home.
We also recommend that you schedule an electrical inspection anytime you plan to install a major appliance such as generators and hot tubs or when you plan to add additional light fixtures.
3 Electrical Repairs For Your Long Island Home You Don't Want To Put Off
It's easy to put things off when our lives are so busy but home safety is an important concern for everyone. Whether you have an older Long Island home or newer, there are certain electrical repairs that just can't wait even though they may seem […]
How Your Commercial Electrical Contractor Can Help Your Queens Restaurant Business
Owning a restaurant in Queens means everything falls on you including hiring a commercial electrical contractor to care for the electrical system of your building. Let's face it, you've little time to think much less breathe when running a […]