An Experienced Electrician Serving Forest Hills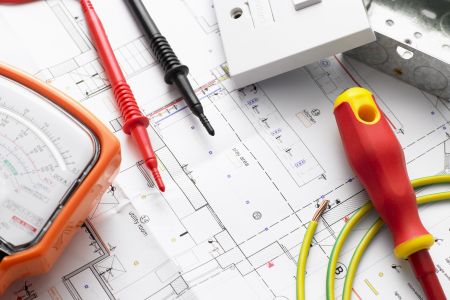 When you're on the hunt for a professional Forest Hills electrician you can trust for the high-quality electrical services you need to keep your home operating safely and efficiently, you've come to the right place. Here at Crossland Management & Electric, Inc., we're the premier electricians serving the Forest Hills area, and our team of skilled technicians would be happy to assist you with any and all of your property electrical service needs, no matter how complex they might be. Are you looking for a professional Forest Hills electrician you can trust to provide you with the various electrical services you need for your home or business? If so, give our team of skilled professionals a call today and let us show you the kind of quality results that have helped make us the most trusted name in electrical services the area has to offer.
At Crossland Management & Electric, Inc., we understand how much you and your family rely on your Forest Hills home's electrical system on a daily basis, which is why we offer a comprehensive lineup of extensive services to help you address whatever issue might arise. Whether you're looking for some electrical repairs, circuit breaker replacements, or even help with rewiring, you can count on our team of experts to get the job done right. If you have any questions about our full line of high-quality electrical services, or if you'd like to schedule an appointment for a consultation, give us a call today. Our team of experts is always standing by and would be happy to assist you in any way we can.
Expert Forest Hills Electrician Services
If you encounter any electrical problems in your Forest Hills residence or commercial establishment, it is crucial to have the contact details of a reliable electrician who can assist you in fixing the issue promptly. Our team of proficient electricians possesses the necessary skills and experience to identify and resolve problems, set up new equipment, and guarantee adherence to building codes and safety standards. Undertaking electrical work on your own can be risky and may cause harm to you and your property. Therefore, if you require a dependable electrician for your electrical service needs, please don't hesitate to contact us today.
Forest Hills Electrical Repairs To Address Your Electrical Concerns
Minor problems in your home's electrical system can lead to significant issues and safety risks. For efficient and dependable electrical repairs in your Forest Hills residence, trust our proficient technicians at Crossland Management & Electric, Inc.. We can promptly address any concerns that pose a threat to your home's safety and restore normalcy.
Important Reasons Why You Need to Get a Panel Upgrade
Your electric panel is the heart of your home's electrical setup, so you need to ensure you always have a panel that can meet your needs. Over time, however, your panel may fail to meet those needs as your needs increase while it, of course, remains unable to increase along with them. […]
The Importance Of Electrical Safety Inspections
Hiring an electrician to check out your electrical wiring may seem like a hassle at first, but scheduling electrical safety inspections is extremely important to the well-being of your home and family. […]