Are You Looking For an Electrician in Roslyn, NY?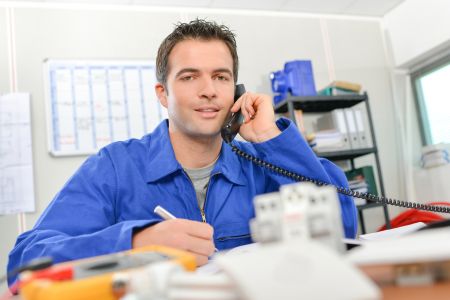 Our Roslyn electricians at Crossland Management & Electric are here to help you with your home or business electrical system whenever you need service. Our main goal is to develop a long-term relationship of trust with you by providing top-quality workmanship and great customer care.
Our Roslyn electricians are professional, consistent, efficient, flexible, and highly skilled. This combination and our commitment to our customer's 100% satisfaction is what sets us apart from our competition.
If you are interested in getting a competitive quote for your Roslyn home or commercial or industrial facility, contact our electricians today. We look forward to meeting your service needs and getting to know you as a client.
Licensed & Insured Electricians
We Can Handle All Your Electrical Services
Local & Reputable Service Company
Detailed Quotes With Competitive Prices
Residential Electrical & Repairs
When a Roslyn electrician has gained years of experience and has invested in modern testing tools and equipment, they can meet all your residential electrical service needs. This is what you can expect of our electricians at Crossland Management & Electric.
You have access to a wide array of services for your Roslyn home. Our residential electricians have many years of experience in electrical safety inspections, electrical repairs, landscape lighting, wiring, panel upgrades, surge protection, and generators.
We are great at troubleshooting problems and can help you with all your upgrades and remodeling installations too. For all around expert service, Crossland Management & Electric is your go-to Roslyn electrician.
Electrical Repairs
Electrical Inspections
Generators
Landscape Lighting
Wiring Replacements
Panel Upgrades
Surge Protection
and more
Commercial Electrical & Repairs
Our commercial electricians have worked hard over the years to develop a wide range of skills to meet your every service need in Roslyn. We stay on top of the new commercial electrical technologies and systems as well as all the local and national safety code regulations.
When you put your trust in us, you can count on enjoying quality workmanship from highly skilled commercial electricians you can trust. If your commercial building needs electrical repairs, troubleshooting, panel upgrades, wiring installation or anything else today, just call!
Wiring
Electrical Safety Inspections
Electrical Repairs
Security Lighting
Generator Services
Surge Protection Installation
Panel Upgrades
Electrical Upgrades
Industrial Electrical & Repairs
Crossland Management & Electric is working hard to get the word out in Roslyn that our industrial electrical contractors are here to meet the needs of industrial facilities of all kinds in the area. We offer fast and accurate troubleshooting, quality electrical repair, and custom-tailored maintenance service.
With many years of experience as industrial electrical contractors and 7 years as a company serving locally, our professionals ensure that every job is completed to the highest quality standards.
Our contractors are fully equipped with the tools and equipment necessary to meet your industrial electrical service needs. Contact us today if you need service so we can schedule a free estimate and discuss your project with you.
3 Electrical Repairs For Your Long Island Home You Don't Want To Put Off
It's easy to put things off when our lives are so busy but home safety is an important concern for everyone. Whether you have an older Long Island home or newer, there are certain electrical repairs that just can't wait even though they may seem […]
How Your Commercial Electrical Contractor Can Help Your Queens Restaurant Business
Owning a restaurant in Queens means everything falls on you including hiring a commercial electrical contractor to care for the electrical system of your building. Let's face it, you've little time to think much less breathe when running a […]