How Your Commercial Electrical Contractor Can Help Your Queens Restaurant Business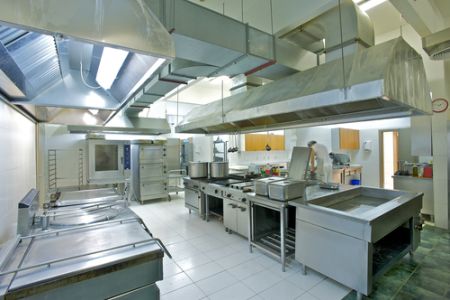 Owning a restaurant in Queens means everything falls on you including hiring a commercial electrical contractor to care for the electrical system of your building. Let's face it, you've little time to think much less breathe when running a restaurant but this is one part of restaurant maintenance that you always want to focus on.
If you find a reliable commercial electrical contractor in Queens who provides service to local restaurant businesses, you may want to know what services they offer that actually HELP your business. If you don't have a reliable electrical contractor yet, call Crossland Management & Electric.
Sure, your electrician may offer the standard electrical repairs but what if they could do so much more? Read on to find out how your commercial electrical contractor can help your Queens restaurant business.
Lower the Energy Bills for Your Queens Restaurant
Just this past April 2108, an article on Eater New York, a NYC Restaurant News site, covered how more than 200 local restaurants wanted to get approval to add a surcharge to customer's dining bills.* The purpose was to cover higher labor costs and rent but what about the bigger problem, a huge electric bill?
Your Queens restaurant is powered by electricity and utilities eat up an average maximum of 3.4 % of your restaurant sales. Lowering your energy bills will always be a good thing to accomplish. Lower bills mean more profit for your restaurant business.
A commercial electrical contractor who's worth their weight will be able to help you to improve the energy efficiency of your restaurant. Here are a few ways a commercial electrical contractor can lower your restaurant's energy bills.
LED lighting retrofits - This is not sticking an LED bulb into a standard socket but is a complete retrofit to replace fixtures. You save way more energy with a retrofit.
Make sure your cooking and refrigeration appliances are properly powered - If some of your appliances should be on a dedicated circuit, you'll save energy by installing one rather than overloading all the wiring.
Make sure the kitchen ventilation is sufficient and working properly - If your restaurant doesn't have appropriate ventilation to remove heat from the kitchen, what happens? Higher energy bills, of course!
Avoid Electrical Code Violation Fines with Electrical Maintenance
If you don't have a commercial electrical contractor who's worth their weight in gold, no amount of electrical maintenance they do for your restaurant will mean you avoid electrical code violations. Their mistakes are just as costly.
A good commercial electrician will be able to keep your electrical system maintained up to current electrical code standards. These fines are hefty, so be sure you don't neglect the electrical maintenance for your restaurant. One of the most important aspects is upgrading the electric panel over the years.
Install or Replace Security Lighting
Security is an important aspect of every business. Queens restaurant owners should know that installing and maintaining the security lighting will reduce the risk of accidents and lawsuits as well as deter break-ins and theft.
Among the various types of commercial lights that are considered security lighting are the emergency lighting systems. These are the lighted signs that say EXIT and the emergency lights that turn on if the power goes down.
Emergency Lighting & Signage - for safety
Sufficient Kitchen Task Lighting - for safety
Dimmable Recessed Lighting - for extra illumination as needed
Storage Area Lighting - for safety
LED Spot Lighting - for security and safety
Pole Lighting & Other Outdoor Lights - for security and safety
If you are looking for a Long Island electrician for Electrical Repairs, call 516-375-2500 or complete our online service request form.