3 Electrical Repairs For Your Long Island Home You Don't Want To Put Off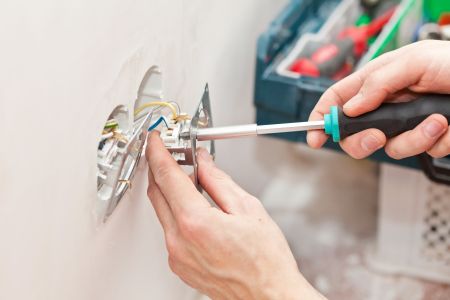 It's easy to put things off when our lives are so busy but home safety is an important concern for everyone. Whether you have an older Long Island home or newer, there are certain electrical repairs that just can't wait even though they may seem insignificant at the time.
Some electrical issues in Long Island homes can lead to a potential fire or shock hazard. The problem is that you never know when something like that will happen. It's always better to be safe than sorry when it comes to electrical repairs for your Long Island home and family. Here are 3 electrical repairs you don't want to ever put off.
Bad or Loose Outlets
Bad or broken outlets usually get ignored until the homeowner gets around to dealing with them. If you have outlets in your home that aren't working, seem blocked by debris, or are not firmly attached to the wall, don't put off the electrical repairs, call an electrician to get it fixed.
Outlets are the main electrical system component that you and your family most often come into contact with. For home safety, they should be functioning properly at all times.
Old Wiring
Aluminum wiring and older knob & tube wiring are both outdated. Old knob and tube wiring normally presents a problem as the insulation decays. This exposes areas of the wire. Aluminum wiring is outdated because it tends to get hot and many electrical repairs on aluminum wiring are done just plain wrong by electricians.
Overloading old wiring with all the modern electronics, appliances, and devices we use today is not safe.
Many Long Island residents still live in homes with outdated wiring. If you have old wiring in your house or think you might, move forward with getting electrical repairs because the wiring will only get older. Be sure you choose a local Long Island electrician who is experienced in this type of electrical repairs.
Flickering Lights
Flickering lights can turn out to be a simple loose connection to the fixture, but it could also be a sign that something more significant is going on with the entire electrical system. One of the most tell-tale signs that you need electrical repairs ASAP is when they flicker and how the flicker.
For instance, if your lights flicker when you use the microwave and the microwave doesn't get full power, the load is likely too heavy for the electrical system to handle. Always get electrical repairs for any hard-wired lights that flicker.
If you are looking for a Long Island electrician for Electrical Repairs, call 516-375-2500 or complete our online service request form.